Accountability
Navajo United Way takes our role as steward of donor money very seriously. We engage community volunteers to oversee every aspect of our management and financial systems to ensure that we are operating at the highest levels of professionalism and excellence. We also submit to an annual independent audit to ensure continued financial responsibility and accountability to inspire trust and confidence in all our outgoing supporters.
Navajo United Way Accountability and Transparency
Good Stewards Of Your Dollars
Navajo United Way is committed to accountability and transparency.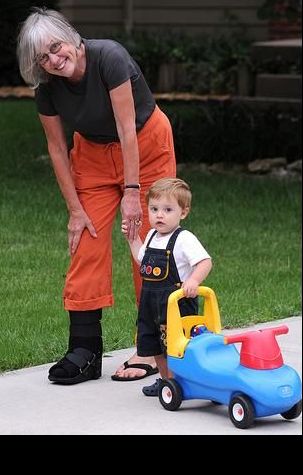 We have a responsibility to our donors, partners and the community itself to ensure that the dollars entrusted to us are invested in ways that will produce measurable results and that we operate efficiently.
We also believe that setting standards for our local partners is critical in achieving our mission and success. Our investment strategy uses a volunteer-driven, competitive grant funding model that unites us with projects involving many business, government and nonprofit partners.
We share common goals related to understanding the needs of the community, identifying best practices, and collaborating to obtain results and increase our long term impact in the community.
We are an independent 501(c)(3) organization founded and governed by local volunteers to help our Diné People in our communities and surrounding areas .
We are also a member of United Way Worldwide and annually complete certification of strict membership requirements that include:
Tax-Exempt status under Section 501(c)(3) of the Internal Revenue Code as well as corresponding provisions of other applicable state, local or foreign laws or regulations.
Governance by an active, responsible, and local voluntary governing board that ensures effective governance over the policies and financial resources of the organization.
Code of Ethics has been developed and adopted for all volunteers and staff that includes provisions for ethical management, publicity, fundraising practices and full and fair disclosure.
Diversity and Inclusion policies/statements/practices have been adopted to ensure volunteers and staff broadly reflects the divers areas we serve.
Financial Accountability as demonstrated through an annual financial audit conducted by an independent certified public accountant whose examination complies with generally accepted auditing standards. Additionally, the organization maintains a finance committee which routinely reviews financial performance and accountability issues.
Performance Excellence - every three years, United Ways conduct self-assessments of grant-funded programs' governance, financial management and impact in the community.
Public Reporting and Disclosure each year by annually filing the IRS Form 990 in a timely manner and providing the IRS Form 990 on our website, at our office, or upon request. Navajo United Way also submits to United Way Worldwide a report of the total resources generated (annual fundraising campaign plus other resources such as in-kind donations and proceeds from special events). This report must be completed according to a policy that ensures an accurate, unduplicated national accounting for the United Way system.
Legal compliance with all applicable local, state and federal operating and reporting requirements (e.g., nondiscrimination, USA Patriot Act.)
Support the United Way Network - Navajo United Way pays an annual fee to United Way Worldwide according to the membership investment formula and follows standards to use United Way's trademarks.
United Way Worldwide Standard of Excellence
All United Ways are separate, nonprofit corporations who raise funds for their local communities and are governed by local volunteers. To operate under the umbrella of "United Way," members must adhere to very strict membership requirements, including United Way Worldwide's Standards of Excellence. These standards require participating United Ways to submit a detailed self-assessment biannually and detailed revenue and expense information yearly, plus an annual certification to very strict legal, governance, trademark, ethics, reporting, designation fee, and audit requirements.